Start Saving 10% On Car Insurance

Get a 10% discount on your ICBC basic coverage with Toyota.
Toyota models with Safety Sense features are eligible 
for 
discounts available through ICBC insurance. 
These features and savings can be found in the following Toyota model years: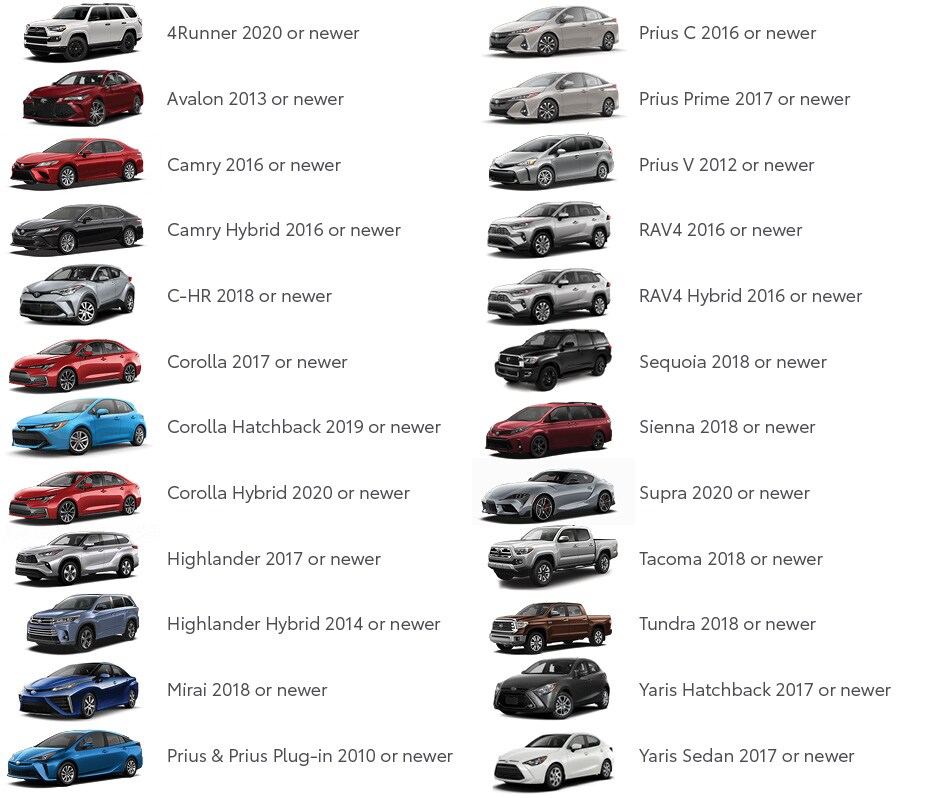 Ready for a test drive? Schedule a test drive using the form below.
Schedule A Test Drive
* Indicates a required field
The advanced safety technology discount applies to ICBC Basic and some Optional coverages, as well as fleet and commercial non-fleet polices that meet the ICBC eligibility requirements. Program subject to cancel or change at anytime.